Majorca Bike Hire: For Kids The Ultimate Way to Explore
rentalpanda
If you're looking for an enjoyable and healthy way to keep your family entertained on holiday, Majorca bike hire for kids is a perfect choice. With its beautiful climate, stunning landscapes, and safe, child-friendly cycling routes, hiring a bike is the ultimate way for kids to explore the island.
From leisurely coastal rides to challenging mountain climbs, there's something for all ages and abilities. So why not ditch the screens and give your family a truly unforgettable holiday experience?
Discover Majorca's Hidden Gems with Bike Hire
If you're planning a holiday to Majorca with your family, you'll undoubtedly be spoilt for choice when it comes to activities. From lounging on pristine beaches to exploring historic towns and villages, there's plenty to keep you busy.
However, if you really want to make the most of your trip, why not hire a bike and explore the island's hidden gems? With Majorca bike hire for kids, you can discover secluded coves, stunning mountain vistas, and charming rural villages that you'd otherwise miss.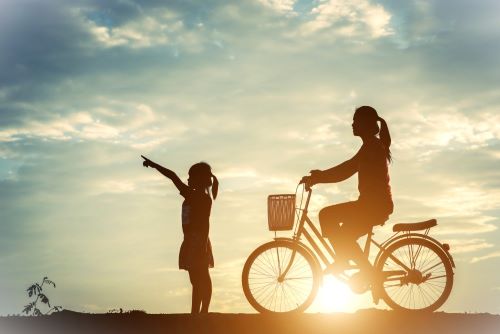 Majorca Bike Hire means: Escape the Crowds and Enjoy Peace!
One of the best things about Majorca bike hire with kids is that it allows you to escape the crowds and enjoy some peace and quiet. While some of the island's more popular destinations can get quite busy during peak season, there are plenty of quiet back roads and paths that are perfect for cycling.
>> Don't Forget To Hire Your Car Seat + Prams For Your Majorca Holiday!!
With the wind in your hair and the sun on your face, you'll be able to explore the island at your own pace and take in the stunning scenery without the distraction of other tourists.
Get Active and Explore the Island's Stunning Landscapes
Another great reason to hire a bike for your kids in Majorca is that it allows you to get active and explore the island's stunning landscapes. Whether you're a seasoned cyclist or just looking for a leisurely ride, there are plenty of routes to suit all abilities.
From challenging mountain trails to gentle coastal paths, you can tailor your family's cycling experience to your own preferences. Not only will you get a great workout, but you'll also be rewarded with breathtaking views along the way. Or what about a wet day at a Majorca Water Park?
Convenient and Affordable Kids Bike Hire on Majorca
When it comes to hiring a bike in Majorca, convenience and affordability are key. With a range of bike rental shops and kids' equipment rental shops located throughout the island, you'll never be too far away from a hire shop.
What's more, Majorca's bike hire environment is relatively cheap compared to other holiday activities, making it an accessible option for all budgets. Whether you're looking to rent a top-of-the-range road bike or a small bike for your little ones, you're sure to find something to suit your needs.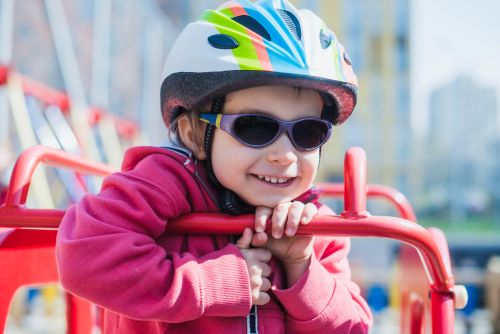 More Reasons Why Bike Hire in Majorca Is The Perfect Family Option
Here are some additional reasons why family bike hire in Majorca is a great idea:
Explore the island's rich history and culture: Majorca is steeped in history and culture, and hiring a bike is a great way to explore its many museums, galleries, and ancient landmarks. From the Gothic cathedral in Palma to the ancient ruins of Pollentia, there are plenty of cultural treasures to discover on two wheels.
Sample the island's delicious cuisine: Majorca is renowned for its delicious food and drink, and cycling is a great way to work up an appetite. Whether you're looking to sample local delicacies in a traditional tapas bar or indulge in gourmet cuisine at a Michelin-starred restaurant, there are plenty of options to choose from.
Meet like-minded people: Cycling is a social activity, and hiring a bike in Majorca is a great way to meet like-minded people. Whether you join a group ride or simply strike up a conversation with other cyclists along the way, you're sure to make some new friends and create lasting memories.
Challenge your family: If you're looking for a challenge, Majorca's rugged terrain is sure to test your skills and stamina. From the winding mountain roads of the Serra de Tramuntana to the steep climbs of Cap de Formentor, there are plenty of tough routes to conquer.
Enjoy the island's natural beauty: Majorca is home to some of the most stunning natural scenery in the Mediterranean, and cycling is a great way to soak it all in. From the turquoise waters of Cala Agulla to the rugged cliffs of Sa Calobra or any other beautiful Holiday Village Majorca, there are countless breathtaking vistas to enjoy.
Escape the heat: In the height of summer, the sun can be intense on Majorca. However, cycling allows you to enjoy the fresh sea breezes and cool mountain air, providing a welcome respite from the heat.
No Need to Worry About Transport or Parking
Another great thing about Majorca bike hire is that it eliminates the need to worry about transport or parking. With a bike, you can travel freely and easily around the island without having to rely on public transport or worry about finding a parking space.
This gives your family the flexibility to explore the island on their own terms and discover hidden gems that you might not have found otherwise. And don't forget: Please consider your kid's car seat hire for Majorca!
Bikes are Environmentally Friendly and Sustainable
Hiring a bike for kids in Majorca is also an environmentally friendly and sustainable option. With more and more people becoming aware of the impact of their travel choices on the environment, cycling is an excellent way to reduce your carbon footprint and enjoy a more sustainable holiday experience.
What's more, many bike rental shops on the island offer eco-friendly options, such as electric bikes, which are powered by renewable energy sources.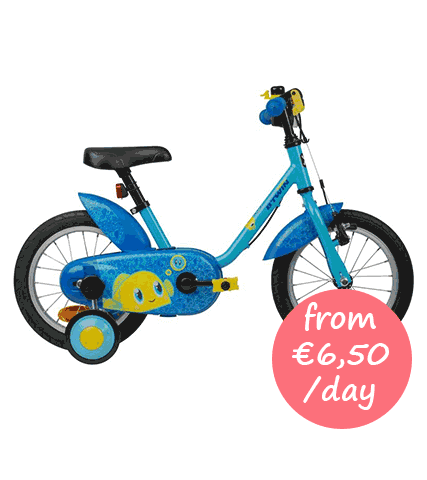 Conclusion – Why Majorca Bike Hire Should Be on Your Holiday Agenda
All in all, hiring a bike in Majorca is a fantastic way to explore the island and make the most of your holiday experience. It's easy to see why cycling has become such a popular holiday activity on the island: Whether you're looking to explore its rich history and culture, sample its delicious cuisine, or simply enjoy its stunning natural scenery, there's something for everyone on two wheels.
With convenient and affordable bike hire options available throughout the island, there's no excuse not to give it a try on your next trip to Majorca.
Frequently Asked Questions About Majorca Bike Hire For Kids
Do you have any questions regarding hiring a bike in Majorca? You might find the answer here:
How much does it cost to hire a bike in Majorca?
Kid's bike hire costs in Majorca vary depending on the type of bike and duration of hire. Expect to pay around €5-10 per day for a basic bike, while discounts may be available for longer hire periods.
Do I need to be an experienced cyclist to hire a kid's bike in Majorca?
No, Majorca offers cycling routes for all levels of experience. There are flat coastal paths for leisurely rides and challenging mountain climbs for experienced cyclists. It's important to choose the right bike and route for your ability level to ensure a safe and enjoyable ride.
Can I bring my own bike to Majorca?
Yes, many airlines allow you to bring your own bike to Majorca for a small fee. However, hiring a bike on the island is often more cost-effective and convenient, as rental companies provide maintenance, storage, and route advice.
What safety measures should I take when cycling in Majorca?
It's important that you and your kids wear a helmet, use lights and reflectors in low-light conditions, and follow traffic rules when cycling in Majorca. Always carry water, sunscreen, and a mobile phone for emergencies. Consider taking a guided tour or hiring a local guide for added safety and route advice.