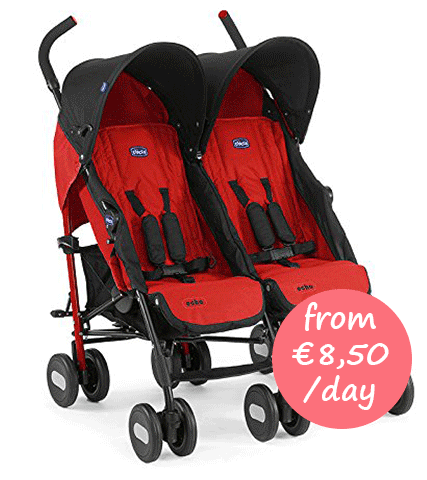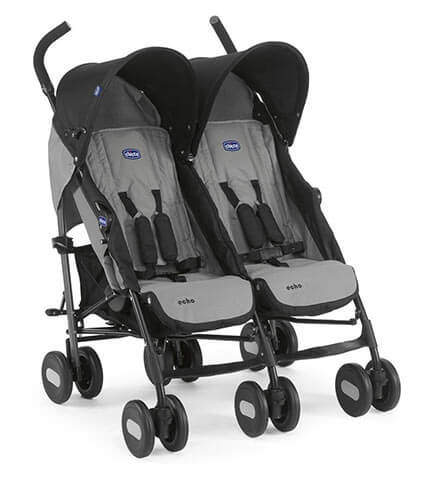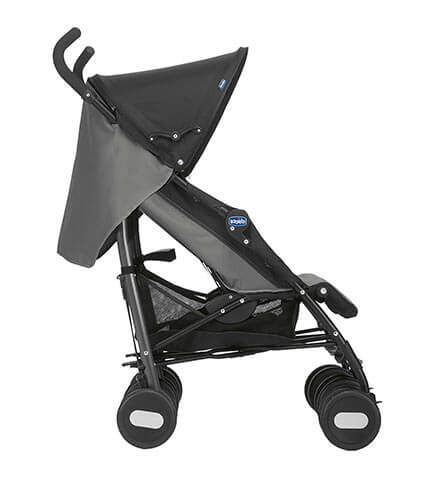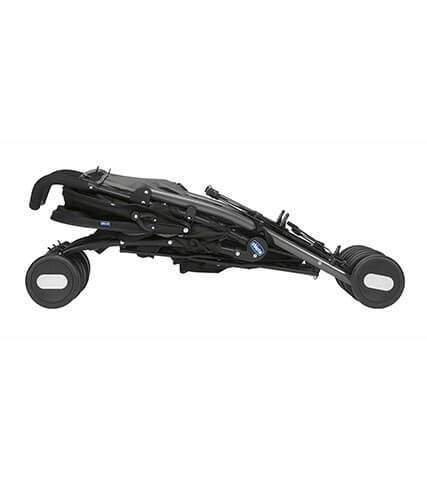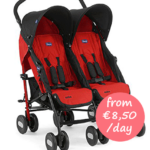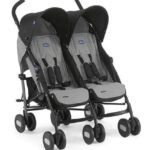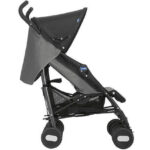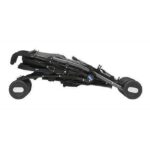 Twin Stroller CHICCO Double Buggy
For your dear twins or children with little age difference, choose the well-known CHICCO twin stroller. It offers maximum comfort and is at the same time extremely practical in handling.
Description
Prices per day
Reviews (0)
Description
Do you want to go on holiday on Majorca and have twins or children with little difference in age? Simply leave your stroller, buggy, or push chair at home, and hire this practical and easy-to-handle CHICCO twin stroller from RentalPanda. It offers maximum seating comfort for your little ones and is at the same time very practical. Both padded backrests are individually adjustable into 4 different positions, right up to the lying position. The rental buggy for twins can be used from birth up to 4 years, and is also a real eye-catcher, as special attention has been paid to the colored design. The twin push chair is very light weight, easily foldable, space-saving, and has a sturdy safety clip and a large storage basket.
Benefits:
Practical, easy to use
Very comfortable seating
Stylish design
Space saving
Light weight
Technical details:
Weight: 12.9kg
Dimensions open HWD: 108x82x72cm
Dimension folded HW: 105x38cm
Suitable for children from 0-4 years with a maximum weight of 20kg.
3-10 days: €9,50/day
11-21 days: €8,50/day