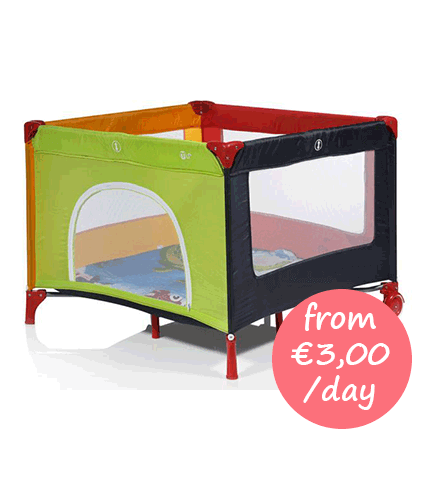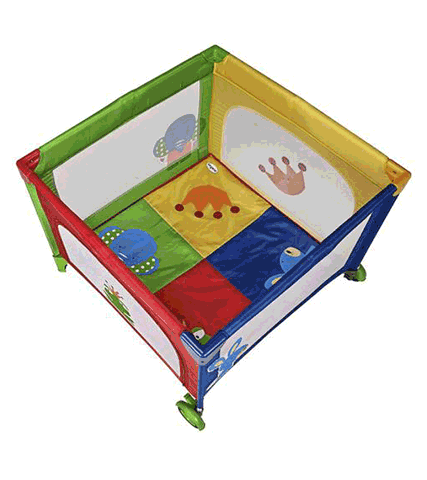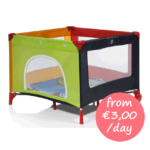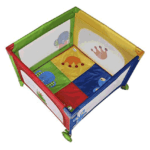 Playpen OLMITOS
A practical and colourful play pen for your little ones, with a removable 90x90cm mat. Easy to mount and dismantle and lightweight, it can be used just anywhere! Perfect for playful kids.
NOTE: Arrival day + departure day = 2 full days of rental (neither the 1st nor the last day, the products can be rented elsewhere).
Description
Prices per day
Reviews (0)
Description
A spacious exercise and play pen for children. You can do your things in your holiday home on Majorca, without having to constantly look out for your little ones. The RentalPanda playpen contains a removable play mat, which can be taken anywhere in its practical carrying bag. It has 2 wheels, so you can easily position it anywhere you want. It is very easy to open and close, so it can even be brought on trips and excursions. The pleasant and colourful design is very attractive for children; you'll see they will feel happy and relaxed in no time at all! Before each new use the playpen is thoroughly cleaned and vapour sterilized.
Benefits:
Easy to install and dismantle
Stable and solid frame
Attractive child-friendly design
High quality materials
Technical details:
Weight: 8.8kg
Dimensions HWD: 78x92x92cm
Dimensions of the mat: 90x90cm
For babies and children of all ages.
3-10 days: €3,25/day
11-21 days: €3,00/day