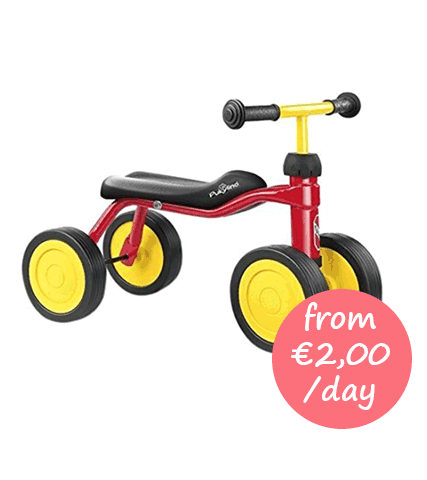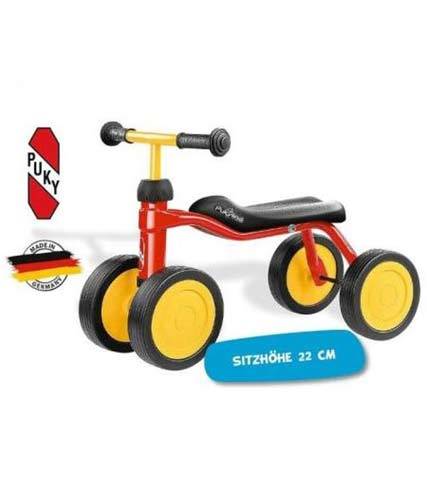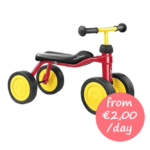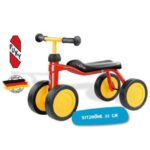 PUKYLINO Balance Bike for Toddlers (>1 year)
With the popular Pukylino balance bike even your tiny ones will have a lot of fun. It trains coordination, movement and balance, and has the proven high PUKY quality.
NOTE: Arrival day + departure day = 2 full days of rental (neither the 1st nor the last day, the products can be rented elsewhere).
Description
Prices per day
Reviews (0)
Description
The well-known Pukylino balance bike of the brand Puky was developed especially for toddlers who have just started walking, but who have already developed joy and interest in moving around. Rentalpanda Mallorca's infant balance bike is the perfect way to get moving on the island, and will give your kids a real treat! The vehicle trains kid's movements that are still under development, how to ascent and descent, as well as pushing and steering. It is equally conducive to coordinating even leg movements and planning direction changes. The Pukylino is also really light weight with just 2.5kg, and can therefore be taken anywhere on Majorca. With ergonomically shaped seat and safety handles.
Benefits:
Great fun for kids
High quality materials and german workmanship
Trains coordination and movement patterns
Very light weight but stable
Technical Details:
Weight: 2.5kg
Dimension HWD: 26x22x51cm
Suitable for kids from 1-3 years and a maximum of 20kg.
3-10 days: €2,50/day
11-21 days: €2,00/day