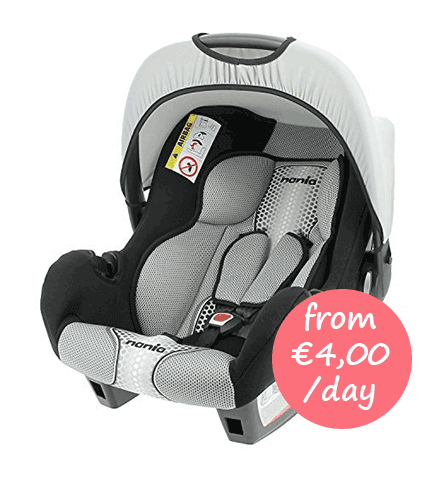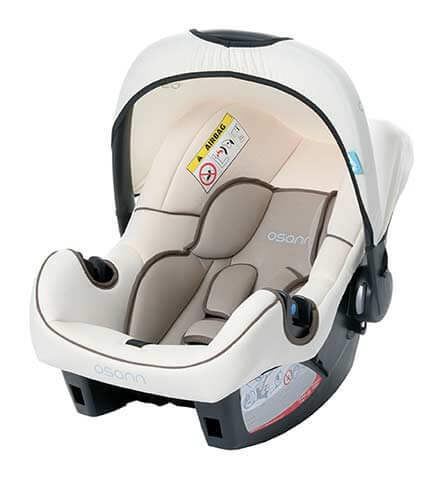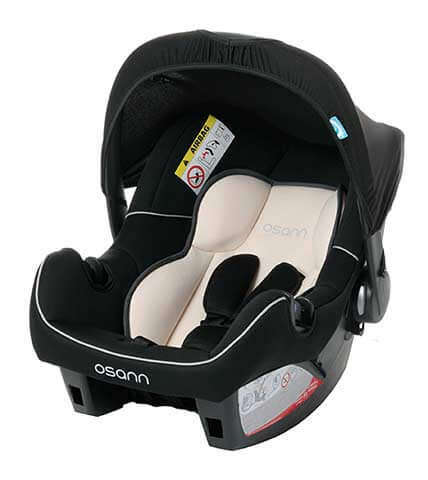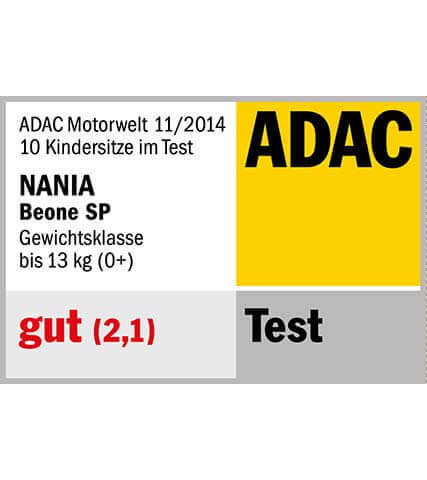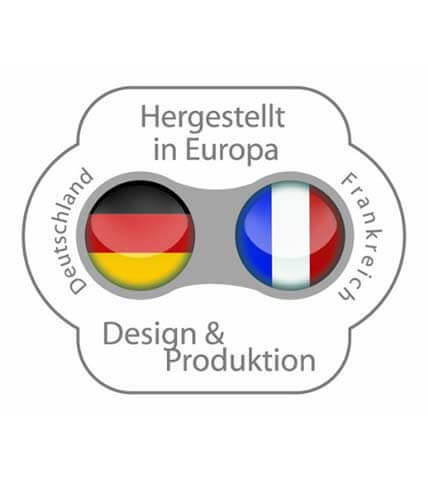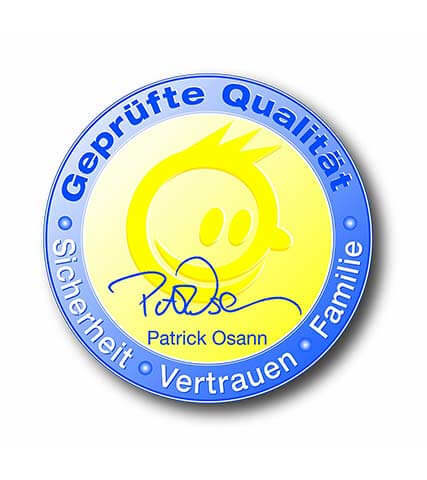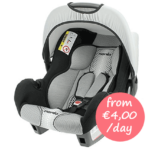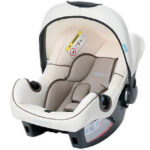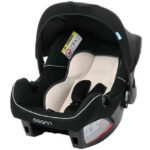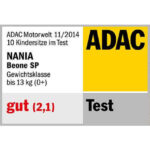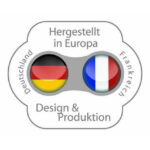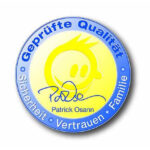 Osann BeOne Baby Car Seat
Hire a high quality baby car seat, tested to Euro safety standard, with optimum comfort and maximum safety. With additional rocker function.
Description
Prices per day
Reviews (0)
Description
This super-secure baby seat made by the German-French manufacturer OSANN / NANIA impresses with its double-wall construction: the protruding sides at the head area offer optimum side impact protection. This new baby car seat by Rentalpanda.es was designed especially for newborns – your baby is positioned in the opposite direction to the direction of travel with the 3-point belt, either in the back seat, or the front passenger seat (please switch off the airbag). The sunroof and the belt and pad cushions also give the pleasant feeling of security. The infant carrier also has a rocker function that you can also stop with the help of the adjustable carrying handle. Your perfect baby car seat for Mallorca has been tested and approved to EU standard ECE R44 / 04 and has been rated "good" in the ADAC child seat test.
Benefits:
Safe side impact protection
Easy handling and installation in the car
EU approved
Practical swinging function outside of the car
Technical details:
Weight: 3.7kg
Dimensions HWD: 47x40x70cm
Material: Polyester
Suitable for babies from birth to about 15 months (0-13kg, ECE group 0+).
3-10 days: €4,25/day
11-21 days: €4,00/day