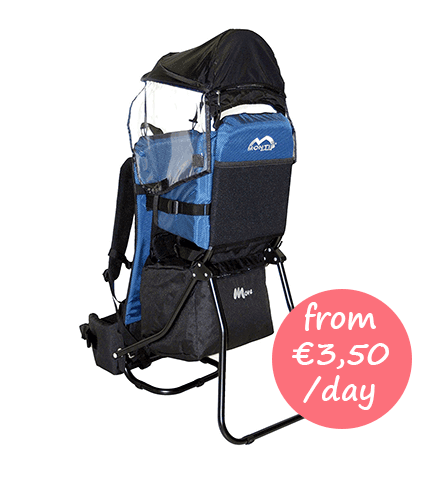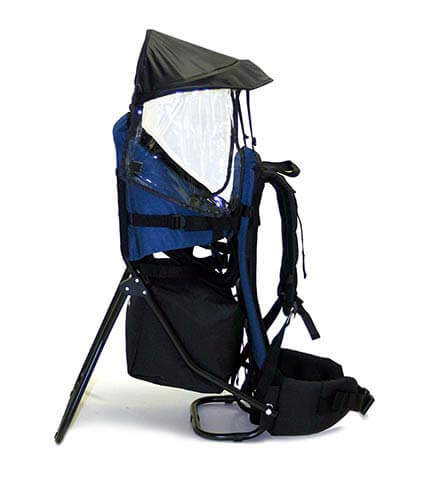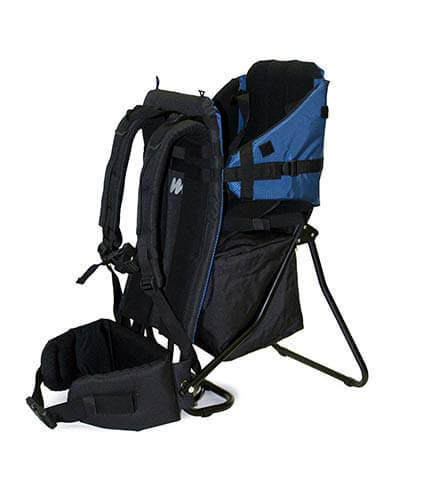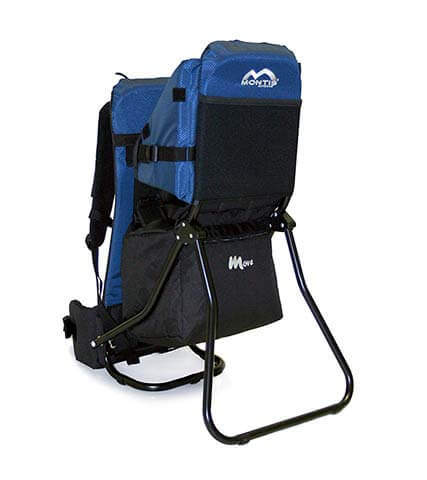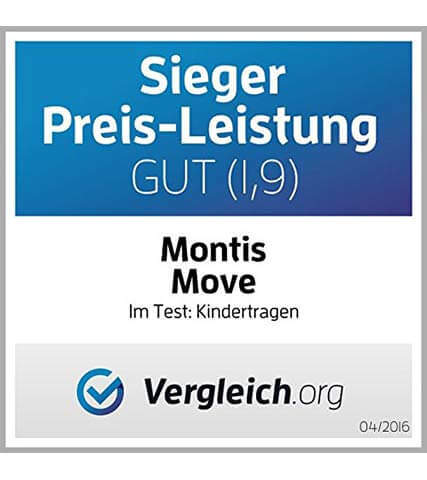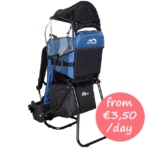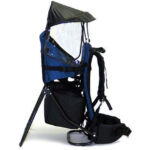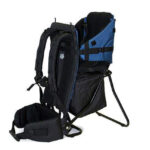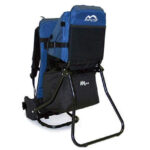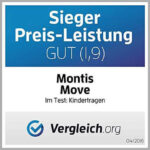 MONTIS MOVE Child Carrier / Backpack Carrier
A price-performance winner in the test, the versatile and foldable MONTIS child carrier with padded backrest, waterproof outer layer and plenty of storage space, for your little ones up to 25kg.
Description
Prices per day
Reviews (1)
Description
Rent your child carrier / backpack carrier at Rentalpanda.es in Mallorca for relaxed and long walks and hikes with your family. The value-for-money winner of MONTIS MOVE is extremely versatile and comfortable, and offers a comfortable and secure seating for your child thanks to the padded back and side area, the 4-point harness, the height-adjustable seat cushion and the foldable aluminum footrests.
Due to the wide straps (shoulder, chest and lumbar straps), the carrier of the MONTIS has an absolutely secure fit, the ergonomic back shape is individually adjustable and adapts to every back. Several pockets provide ample storage space for the things that are necessary for nice walks in Mallorca. A ventilation channel along the spine, coated with antiallergic and sweat-wicking material, ensures that no annoying heat forms. And if it should rain on your holiday in Mallorca, that's not a problem, because the outer layer of the child carrier / backpack carrier for rent is waterproof, and there is also a water-repellent cover (also protects against the sun!).
Benefits:
Comfortable hiking in Majorca with children
Lots of storage space, ergonomically shaped
Individually adjustable and FOLDABLE
Highest comfort, very good quality
Technical details:
Weight: 2.2kg
Dimensions HWD: 80x37x27cm
Materials: aluminum, polyester
For babies and children up to 25kg
3-10 days: €4,00/day
11-21 days: €3,50/day