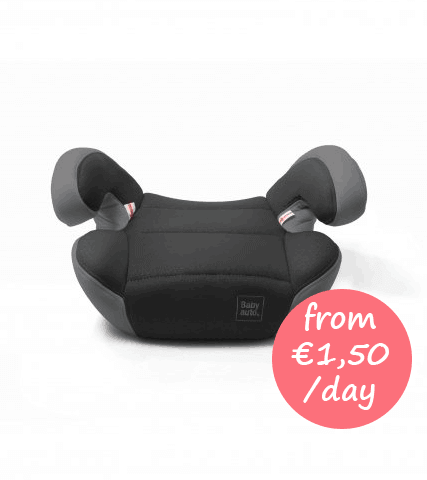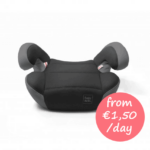 Booster Seat for the Car
A children's booster seat for safe driving with children on Majorca. With this booster seat your little ones will be able sit very comfortably. The seat's made of a special plastic, which is ergonomically shaped and thus doesn't tire the child even during long journeys.
Description
Prices per day
Reviews (0)
Description
Drive safely with your kids on the roads of Majorca with RentalPanda's booster seats. It can be used for children from 3 to 12 years of age, who either sit in a Car Seat, or on a booster seat. The booster seat combines convenience and practicality, because it is ideal for quick and easy changing between different vehicles. In addition the elevated sitting position makes riding safer for kids, and the product is very practical due to its very light weight and compact build. The booster seat is simply fixed over the standard 3-point belt in the car. The armrests ensure a comfortable sitting position for your child during short and long Majorca tours. Here we go!
Benefits:
Safe driving with children
Comfortable armrests
Stable & sturdy
Quick and easy installation
Technical details:
Weight: 0.9kg
Dimensions HWD: 20x43x45cm
Material outside: 100% Polyester
Corresponds to ECE R44 / 04 safety standard
Suitable for children between 3 and 12 years with a weight of 15-35kg.
3-10 days: €1,75/day
11-21 days: €1,50/day