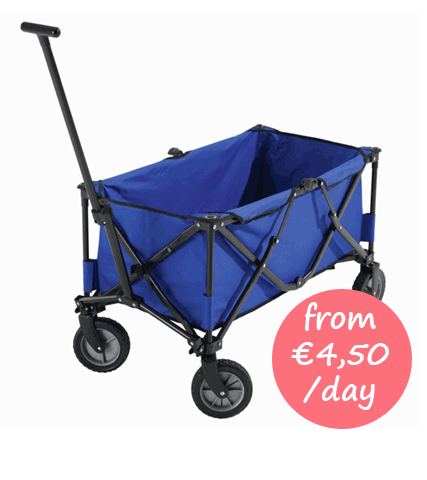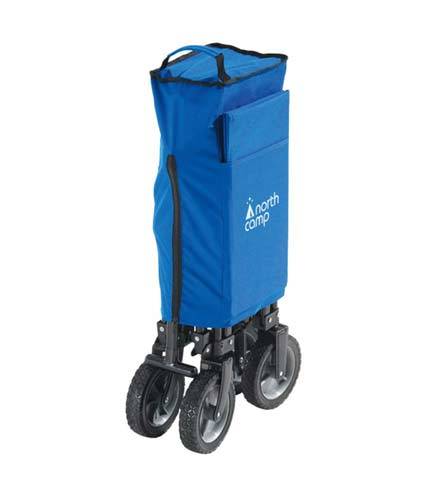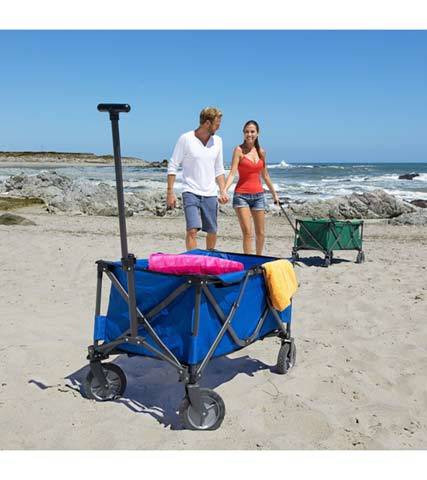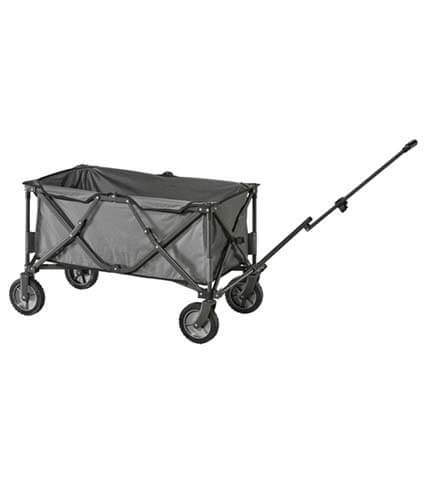 JYSK Foldable Beach Cart with Padded Base Plate
The practical foldable beach cart / trolley from the famous Danish brand JYSK will make the transport of your valuables and kids so much easier. The cart is visually appealing, processed with high quality materials and has plenty of storage space. With flexible handlebar and padded base plate.
Description
Prices per day
Reviews (0)
Description
Now you can also enjoy the huge benefits of a foldable cart / trolley (German: Bollerwagen) in your holiday on Mallorca, simply rent it here at Rentalpanda.es! Made of high quality materials by the Danish brand JYSK, the wagon is extremely practical and flexible, so you do not have to worry about the transport of your belongings to the beach or your hotel. The big storage space has room for beach items, and the little ones! The frame is very sturdy and consists of powder-coated and cross-shaped steel tubes. When folded, the wagon can be carried comfortably (with a carrying bag) and taken anywhere. When standing still, the drawbar / handlebar can be attached to the wagon. The cart is a real transport miracle and just perfect for your family holiday in Mallorca!
Benefits:
Real flexibility for families in Mallorca
Foldable, can be used everywhere
Practically portable with carrying bag
Comfortable padded base plate
Technical Details:
Dimensions (built up) HWD: 62x52x92cm
Dimensions (folded) HWD: 25x18x82cm
Length of the drawbar / handle bar: 90cm
Diameter wheels: 17cm
Materials: steel, polyester, rubber, MDF
Weight load up to approx. 100kg
3-10 days: €5,00/day
11-21 days: €4,50/day
You may also like…
DECATHLON Balance Bike 10″

This extremely sturdy yet lightweight balance bike by RentalPanda is a great way for your little one to practice balance and prepare for the real thing whilst having loads of fun! It has a special lightweight steel frame, easy steering, and extra thick tires for best stability and road adherence. With a height-adjustable saddle and handlebar, it is easy to adapt it for different leg lengths (ages 2-4).