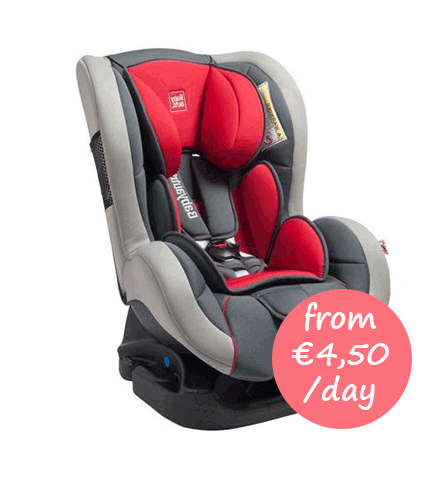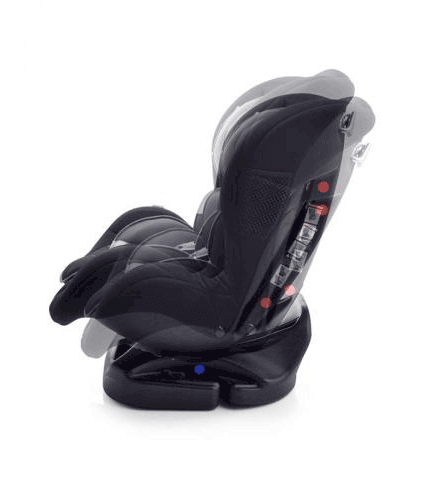 Car Seat for Babies & Children 0-18kg
Car seat for babies and children from 0-18kg, for safe and relaxed driving on Majorca. Made of special plastic, adjustable to several different seating and lying positions. Can be used in front or rear-facing position. We deliver to hotel, airport or car rental company.
Description
Prices per day
Reviews (1)
Description
Spending time on Majorca you might be inclined to tour around with a rented car. But safety always comes first, and a car seat for children is, of course, mandatory in Spain. Car rental companies do offer child seats, but mostly at terribly high rates. At RentalPanda Baby & Holiday Equipment you may rent, instead, your car seat for less than 5 euros / day. Approved according to the standard R44 / 04 the car seat of the renowned company BabyAuto is suitable for babies and children from birth to 18kg. Easily adjustable to various positions, it can even be fully reclined (for a perfect sleep!). The seat is very stable and secure and can be mounted in the direction of travel as well as in the opposite direction. Enjoy extended island excursions with maximum comfort for your child!
Benefits:
For babies and children
Stable and secure
Customizable and adjustable
For both directions of travel
Soft but robust material
Technical details:
Weight: 9.5kg
Dimensions HWD: 74x55x48cm
Material: Polyethylene, Polyester
For children from 0-4 years with a weight up to 18kg. Alternatively you may rent the Car Seat for Children 9-36kg or a booster seat for the car. We deliver to hotel, airport or car rental company.
3-10 days: €4,75/day
11-21 days: €4,50/day
You may also like…
HAUCK Travel Cot for Babies and Children

Ideal for your holiday apartment, hotel, or Finca on Majorca! This safe, sturdy and easy to set up (foldable) baby / children's travel cot is the perfect companion for relaxed holiday nights. With a comfortable folding mattress and flexibility for use just about anywhere, you could also use it as playpen. Mattress and covers are provided.