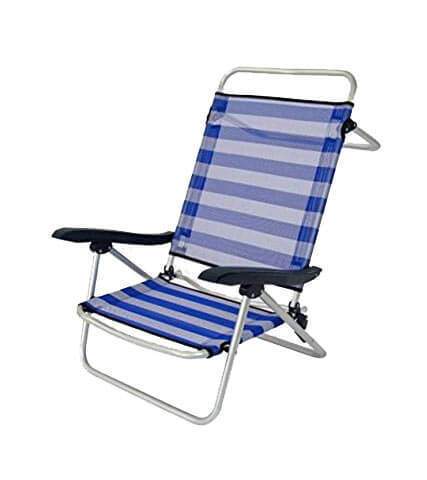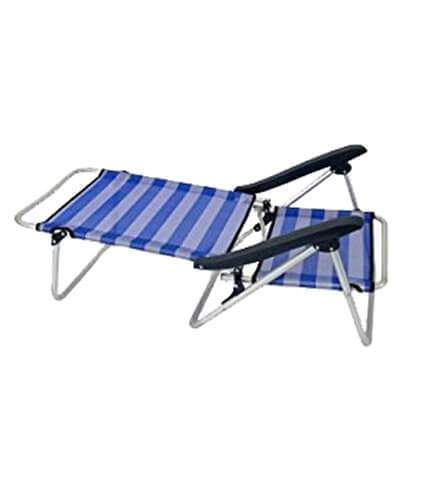 Beach Chair Flat (with armrests)
A flat and very comfortable beach chair with armrests. Thanks to its very low weight, it is suitable for any place and any surface. Adjustable to several positions, you can even lie level to the ground for pure relaxation!
Description
Prices per day
Reviews (1)
Description
In order to save your time, money and nerves, you should consider renting beach chairs, beach tents and whole beach sets for the entire duration of your Majorca holiday. At RentalPanda.es Baby, Beach & Holiday Gear you'll find exactly what you need to make you and your family happy on holiday! This practical, functional, and super comfortable beach chair with armrests is very lightweight and, thanks to its carrying handles, is easy to carry anywhere. The backrest can be adjusted to several different positions, and it can be used for shorter people, or maybe your children, even as a reclining area for a little nap!
Benefits:
Comfortable, lightweight and robust
Foldable & portable
Extra relaxed seated comfort
Also suitable for lying down
Technical details:
Weight: 2.3kg
Dimensions set up HWD: 80x60x60cm
Dimensions folded HW: 60x60cm
Material: Aluminum & Polyester
Maximum weight: 100kg.
Alternatively you may wish to rent the Beach Set 1: 2x Beach Chair + Umbrella + Beach Table.
3-7 days: €3,00/day
8-14 days: €2,75/day
15-21 days: €2,50/day