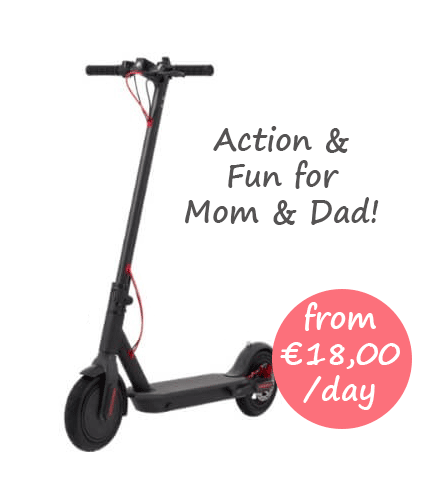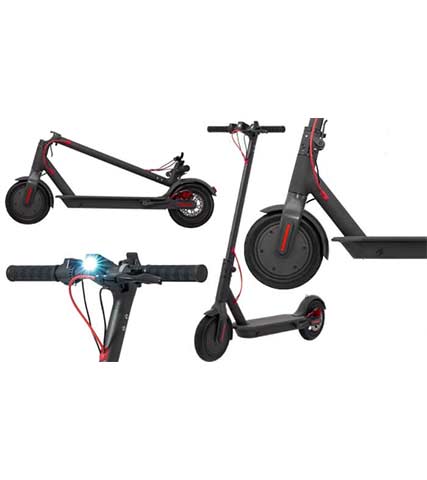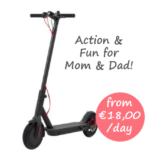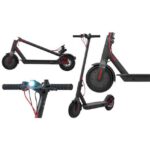 RS9 E-Scooter Rental: Mallorca Action for Parents
Easily foldable, fits in any car! Enjoy Mallorca on your Electric Scooter, great E-Scooter action & fun for Mom and Dad!
NOTE: Arrival day + departure day = 2 full days of rental (neither the 1st nor the last day, the products can be rented elsewhere).
Description
Prices per day
Reviews (0)
Description
The Electric Scooter RS9 for hire from RentalPanda Mallorca comes to a speed of up to 25km/h and just makes tons of fun! Elegance and power are combined here, thanks to the integrated LCD panel you can always see the state of charge and the speed. With a range of 20 kilometers per charge, the outstanding features of this great Majorca e-scooter can be fully enjoyed. It has an intelligent lighting system (a powerful LED front light and an LED brake light) to make you visible even in the dark and to avoid accidents. A functional disc brake ensures a quick stop. Charger is included, as well as an adult safety helmet. Rent your own electric scooter in Mallorca with Rentalpanda 🙂
Benefits:
Stable and sturdy
Speed of 25km/h, range of 20km
When folded, take it anywhere!
E-Scooter Fun in Mallorca!
Technical details:
Weight: 11.5kg
Dimension built HWD: 114x43x108cm
Dimensions folded HWD: 49x43x108cm
8.5 inch soft tire, tubeless (softer cushioning)
Power: 250W / Battery: Li-Ion 36V / 7.8 Ah
Material: Aluminum
Range: 20 kilometers
NOT suitable for babies and children. Maximum weight 100kg.
3-7 days: €20,00/day
8-15 days: €18,00/day